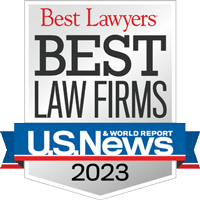 Vermont Employment Lawyers
We Represent Workers in Discrimination and Retaliation Cases
Vermont Employee Rights Group lawyers seek justice for workers whose rights have been violated. Our lawyers have the knowledge, skill, and commitment needed to hold employers accountable when they violate the law. We help workers throughout the State of Vermont file discrimination and retaliation cases with administrative bodies, and we sue employers in federal and Vermont state court. The types of cases we handle include wrongful termination due to discrimination, harassment, retaliation, parental and medical leave violations, and failure to accommodate a disability.
It is important to us that we earn our clients' trust. We promise to put your interests first. We will pursue your case despite opposition and obstruction by the employer. We have demonstrated the ability to win substantial verdicts and settlements for our clients over the years. We seek feedback from our clients and are proud that they consistently give us high marks in overall satisfaction, communication, and responsiveness. Our clients, colleagues, and even opposing counsel often refer friends and family to us.
There is no fee for our services unless we win. When we represent a client, we are a team striving for the same goal. This allows us to represent clients who could not otherwise afford to pay a lawyer by the hour to represent them.
The Vermont Employee Rights Group is accepting clients throughout the state. You can call on us from Bennington to Burlington to St. Albans, from Brattleboro to Montpelier to St. Johnsbury to Newport, and all other cities and towns in between.  
Experienced Lawyers in a Highly Specialized Area of Law
Do you work for a great employer? Do you feel trusted? Do you have job security? Do you enjoy a positive work-life balance? Are you paid fairly? Too few workers can answer "yes" to all these questions. When your job is making you miserable, or you have been denied a job unfairly, or you have been wrongly discharged, there may be a legal solution. There are federal and Vermont state laws that protect employees from certain types of discrimination, retaliation, and other abusive employment practices. It is an unfortunate fact that in our legal system, employment laws do not solve every problem that workers face. Unfair treatment is not always illegal.  Our firm can help you determine if your legal rights have been violated. We can guide you through the administrative and court process and avoid the many pitfalls that may arise.
If you are qualified for a promotion, and your boss tells you, "I am not promoting you because you are pregnant" or "because you are Asian", that would probably be illegal because pregnancy and race discrimination are prohibited under federal and state law. However, most employers are too savvy to admit that they are committing illegal discrimination. Most of the time, a discrimination case is based on indirect or circumstantial evidence.  One means of proving discrimination is to demonstrate that similarly situated employees were treated differently based on race, or sex, or some other protected category. Another example is when employer deviates inexplicably from a company policy or standard business practices when taking an adverse employment action against an employee.
Vermont Employee Rights Group lawyers have deep knowledge of the many ways that discrimination occurs.
We recognize that some employers discriminate because of hatred or bias against people of color, people who were born or whose ancestors were born in different parts of that world, and against people who are sexual minorities including gay, lesbian, bisexual and transgender people.
Some employers violate workers' rights because of stigma and stereotypes. For example, an employer may fire or refuse to hire an older employee based on their assumption that older workers are slow, weak, resistant to change, or likely to retire. That would be age discrimination.
An employer may decide not to promote a worker with a disability, believing that the worker will be focused on their health instead of on the job.
It is also important to recognize that implicit bias causes employment discrimination.  Implicit bias is a form of bias that occurs automatically and unintentionally, that nevertheless affects judgments, decisions, and behaviors. Discrimination that is based on an implicit bias is can still violate the law.
Employment laws are complex. The law that applies to your situation depends on the size of your employer and the type of discrimination and retaliation from which you are suffering. Our Vermont employment attorneys can sort out which law applies to your situation including laws related to:
It would be nice if no worker was ever subjected to abusive words or mistreatment of any kind. When that day comes, there will be no more need for Plaintiff's Employment Lawyers.
Contact Us for a Consultation
If you are an employee and you feel you are being mistreated at work, call us at 833.365.2929 or complete our online form for a consultation.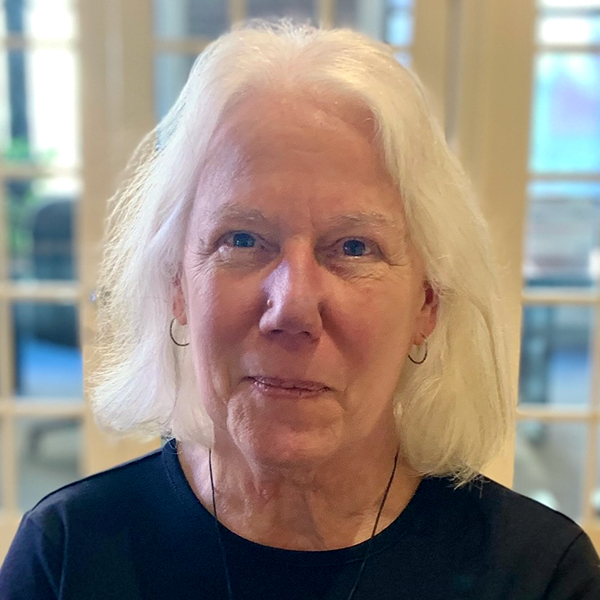 Meet Barbara Lelli
Attorney Barb Lelli's practice is dedicated to representing workers in employee rights litigation. This includes employment discrimination and harassment because of race, national origin, sex, age, disability, religion, sexual orientation, or gender identity; medical leave violations; failure to accommodate a disability; and whistleblower retaliation.
Our Video
Client Testimonial - Valerie Peasley - 2018
Get in Touch
1

Over 60 Years of Experience

2

No Fee Unless You Win

3

Awarded for Client Satisfaction
Fill out the contact form or call us at
833.365.2929
to schedule your consultation.