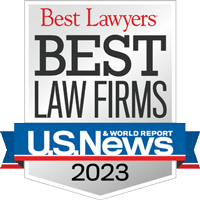 Sex Discrimination and Harassment
What is Sex Discrimination?
Sex discrimination occurs when an employer treats someone (an applicant or employee) differently and less favorably because of that person's sex.
Sex discrimination is illegal, but it seems like many employers did not "get the memo". Polls and surveys have shown that over 40% of women and almost 25% of men say that they have experienced one or more forms of sex discrimination at work. This includes not getting hired, earning less money, being passed over for promotion, and being fired for something that members of the opposite sex are allowed to do.
The state law that prohibits sex discrimination is called the Vermont Fair Employment Practices Act. All employees are protected from sex discrimination under state law. The federal law that prohibits sex discrimination is called Title VII of the Civil Rights Act of 1964. That law only applies to employers who have 15 or more employees.
Equal Pay
Vermont workers have the right to equal pay for equal work, regardless of sex.  Employers must pay equal wages to all workers who are performing equal work under similar working conditions. Equal work is work that requires substantially equal, but not necessarily identical, skill, effort and responsibility.
Different wages are not illegal, however, when the difference in pay is based on a seniority system, a merit system, a system in which earnings are based on quantity or quality of production, or any non-discriminatory factor other than sex.
Many workers are not aware of what their co-workers earn because employers discourage workers from talking about their pay. Vermont law prohibits employers from having a policy or rule that stops workers from disclosing what they are paid to other workers. Employees have the right to be free from retaliation when they exercise their right to talk about their wages and their right to equal pay.
How Does Sexual Harassment Fit In?
Sexual harassment and harassment based on sex are forms of discrimination in the terms and conditions of employment. Sex and sexual harassment can take many forms. Owners, supervisors, managers, other employees, and in some cases third parties may say or do things that create a hostile work environment such as:
Unwelcome sexual advances.
Requests for sexual favors.
Sexist slurs and other offensive comments.
Trading sex for employment benefits.
Bullying, physical threats and assault, segregation, and other demeaning acts committed against a person because of their sex.
Not all harassment is illegal. The harassment must be so severe or pervasive that it alters the conditions of employment for the victim or creates an abusive working environment. An experienced employment lawyer can help you determine if your rights are being violated.
Holding Your Employer Responsible for Sex Discrimination or Harassment
In some cases, an employer can be held responsible any time the sex or sexual harassment becomes severe or pervasive. In other cases, the harassment must first be reported to a manager or human resources and the employer must be given a chance to take corrective action. In those cases, an employee can sue the employer only if the harassment continues after they complain, or, they are subjected to retaliation for complaining about harassment.
Different procedural rules apply when pursing a sex discrimination case under state and federal law. Under Title VII, a charge must be filed with the Equal Employment Opportunity Commission before an employee can file suit in court. Under the Vermont Fair Employment Practices Act, an employee may file directly in state court. However, the employee also has the option to file a complaint with the Attorney General's Office, Civil Rights Unit if you work for a private employer, or with the Vermont Human Rights Commission if you work for the state. Complaints must be filed with EEOC within 300 days of the acts constituting discrimination. If the employer has 15 or more employees, the Vermont Human Rights Commission and the Civil Rights Unit will dual file the complaint with EEOC thus protecting the employees' right to proceed under state and federal law.
Consult with an Expert
An experienced employment lawyer will be able to help you decide if there are advantages to be gained by filing an administrative complaint. The Vermont Employee Rights Group can help you achieve justice if you have been subjected to sex discrimination or harassment. Call us at 833.365.2929 or fill out this online form for an initial consultation.
Get in Touch
1

Over 60 Years of Experience

2

No Fee Unless You Win

3

Awarded for Client Satisfaction
Fill out the contact form or call us at
833.365.2929
to schedule your consultation.