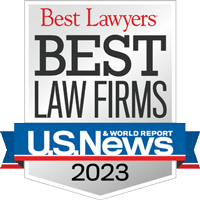 Disability Rights
Attorneys Who Represent Disabled Workers
In the past, people with disabilities were viewed as unhealthy or defective and often excluded from employment altogether. Disability rights advocates fought for the rights of people with disabilities for years and forced the laws to change. Both federal and Vermont law prohibit disability discrimination in the workplace. Disability discrimination in employment is illegal. To provide a level playing field for workers with disabilities, employers must provide reasonable accommodations so that disabled workers can perform their job duties and enjoy equal employment opportunities. The Vermont Employee Rights Group has lawyers with years of experience protecting the rights of disabled workers and representing them in claims against their employers. We know how to hold employers legally responsible when they violate the law.
It is illegal for an Employer to Discriminate Because of Physical or Mental Disability
Even though disability discrimination in employment has been illegal for decades, it is still all too common. Discrimination includes refusing to hire, refusing to promote, unequal pay and benefits, demotion, and discharge. Although people with disabilities are more integrated into the community and workplaces now than before, stigma and biases linger on causing some employer to believe that a disabled worker will not be productive or reliable. Regardless of the reason, employers may not treat applicants or employees differently and worse than a similarly skills person who is not disabled.
Disability discrimination is illegal when it is based on the perception that an applicant or worker is disabled, even if they are not.  For example, it would be illegal to discriminate against a worker who has an episode of depression based on the assumption that the worker will develop major depressive disorder.
Another type of discrimination that is illegal is when an applicant or worker has a family member who is disabled. For example, if an employee has a child with a disability, it would be illegal to pass them over for promotion based on the assumption that the employee will be focused on their child and not on the job. 
Harassment is a form of discrimination when it alters the terms and conditions of employment. No employer should be allowed to permit or fail to stop an employee from being harassed because of their disability. Examples of disability harassment includes offensive nicknames, bullying, ostracism, "jokes" about disabled people, inappropriate questions, and hostile behavior toward an employee who needs a reasonable accommodation.
Disabled Employees are Entitled to Reasonable Accommodations
Employers are required to provide reasonable accommodation to employees with disabilities unless to do so would cause undue hardship, meaning, too expensive or difficult to implement. In general, an accommodation is any change in the work environment or in the way things are customarily done that enables an employee with a disability to enjoy equal employment opportunities. Reasonable accommodations include but are not limited to job restructuring, part-time or modified work schedules, acquiring or modifying equipment, and changing policies.
In general, applicants and employees are not required to disclose that they have a disability to their employer or prospective employer. However, if an applicant or employee needs an accommodation, they may be required to disclose that they have a disability and explain how the accommodation helps them overcome the limitations caused by disability.
Employer must work with a disabled applicant or employee to find an appropriate accommodation. The duty to accommodate is ongoing. If conditions change, the accommodation needed may change. In many cases, the employee and employer can reach an agreement about an accommodation by talking to one another. In some cases, an employee may be asked to provide medical support for the accommodation from their health care providers. Another source of technical assistance for employers and employees is the Job Accommodation Network which is funded by the U.S. Department of Labor's Office of Disability Employment Policy.
It is illegal for an employer to refuse to provide a disabled employee with a reasonable accommodation with two exceptions. First, employers are not required to eliminate an essential job function to accommodate a disabled employee. Second, employers are not required to provide an accommodation that is too expensive or too difficult to implement.
Some types of reasonable accommodations that disabled employees may require include, but are not limited to:
Providing information in an accessible format.
Providing accessible and usable facilities.
Job restructuring.
Changes in dress code, time to complete training, service animals, and other policies.
Medical leave.
Services such as interpreters, job coaches, readers, personal assistants.
Reassignment.
Contact Us if You Experience Disability Discrimination
The attorneys at the Vermont Employee Rights Group can help you navigate a request for reasonable accommodation or help you achieve justice if you are denied a job or fired due to disability discrimination. Call us at 833.365.2929 or fill out this online form for an initial consultation.
Get in Touch
1

Over 60 Years of Experience

2

No Fee Unless You Win

3

Awarded for Client Satisfaction
Fill out the contact form or call us at
833.365.2929
to schedule your consultation.