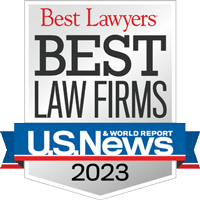 Whistleblower Retaliation
Safety for Whistleblowers
Whistleblowers are courageous workers who refuse to stay silent when their employers engage in illegal conduct or when their employers put at risk the health and safety of employee or the public. State and federal statutes as well as the common law in Vermont protect whistleblowers. Are you a whistleblower? Did your employer retaliate against you? The Vermont Employee Rights Group is here to help. We have the knowledge and ability to guide you through the legal process that exists to hold employers responsible for unlawful retaliation.
Statutory and Common Law Protections
The Vermont Occupational Safety and Health Act, the Vermont Whistleblower Protection Act (which protects health care employees), as well as Vermont common law work hand in hand with federal laws to protect whistleblowers who are subjected to retaliation. These laws make it illegal for employers to retaliate against whistleblowers. An employee is protected from retaliation if they can show that they engage in "protected activity', which means that they reported a violation of law or took some other action to help enforce the law. In addition, an employee must show that the employer knew or believed that they engaged in protected activity. The employee must show that the employer took a materially adverse employment action against the employee because they blew the whistle.
Federal Whistleblower Protections
Here are some of the federal laws that protect whistleblowers:
This statute was originally enacted in 1863 in response to defense contractor fraud during the American Civil War. The FCA protects whistleblowers from retaliatory actions for reporting, investigating, or trying to end fraud against the United States government. An example of False Claims Act retaliation is reporting that a hospital or nursing home is billing for services not provided, billing for the same service more than once, or making false statements to obtain payment for services.
Occupational Safety & Health Act (OSHA)
OSHA protects workers from retaliation by a manager or supervisor for reporting concerns about a workplace condition or activity that might have a negative impact on the safety, health, or well-being of workers or members of the public.
Surface Transportation Assistance Act (STAA)
STAA covers private-sector drivers and other workers (including mechanics and freight handlers) involved in activities directly affecting commercial motor vehicle safety or security. It protects these workers from retaliation for, among other things, complaining about a violation of commercial motor vehicle safety or security, or refusing to operate a vehicle because it would violate a safety rule. 
Wendell H. Ford Aviation Investment and Reform Act for the 21st Century (AIR21)
Employees of U.S. air carriers and U.S. aircraft/component manufacturers, their contractors, and their sub-contractors are covered under the AIR21 Whistleblower Protection Program. AIR21 protects these employees from retaliation for providing information relating to air carrier safety violations to their employer or to the Federal Government.
If you reported or opposed your employer's illegal conduct, or actions that put someone's health or safety at risk, you might have a claim under state or federal law if you were subjected to retaliation by your employer. Contact the Vermont Employee Rights Group for advice about your legal rights and to see if we can represent you in a claim against your employer for violating your rights.
The Vermont Employee Rights Group Wants to Help You
The attorneys at the Vermont Employee Rights Group are proud to represent courageous employees who speak truth to power and then experience illegal retaliation. Feel free to contact us if you are thinking about blowing the whistle on illegal conduct at your place of employment. You should be aware of the possibility of retaliation and the best way to protect yourself if you decide to act. If you experience retaliation, we will work hard to find a legal remedy for you.  
If you have questions or need help, call the Vermont Employee Rights Group at 833.365.2929 or fill out this online form for an initial consultation.
Get in Touch
1

Over 60 Years of Experience

2

No Fee Unless You Win

3

Awarded for Client Satisfaction
Fill out the contact form or call us at
833.365.2929
to schedule your consultation.