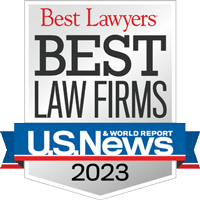 Sexual Orientation Discrimination and Harassment
Sexual Orientation Discrimination and Harassment
In 1992, Vermont was in the forefront of the legal fight for sexual orientation equality. Vermont passed a statewide law prohibiting sexual orientation discrimination. There is a narrow exception for religious organizations. The law forbids sexual orientation discrimination when it comes to any aspect of employment, including hiring, firing, pay, job assignments, promotions, layoff, training, fringe benefits, and any other term or condition of employment.
In 2020, the U.S. Supreme Court held that Title VII of the Civil Rights Act of 1964, which bans sex discrimination, also prohibits sexual orientation discrimination. In a landmark civil rights case called Bostock v. Clayton County, the Supreme Court recognized that, as a matter of simple logic, it is impossible to discriminate against a person for being homosexual or transgender without discriminating against that person because of sex. As a result of the Bostock decision, Vermont workers may bring successful claims in federal court as well as in state court when they are subjected to sexual orientation discrimination in employment.
Unfortunately, more than thirty years after Vermont banned the practice, sexual orientation discrimination in the workplace is still a problem.  
What is Sexual Orientation Discrimination?
Sexual orientation is defined by law in Vermont as female or male homosexuality, heterosexuality, or bisexuality. When an employer treats an employee or applicant differently and less favorably because of sexual orientation, sexual orientation discrimination occurs. Example #1: an employer refuses to promote a female employee because she is married to a woman. That would be illegal. Example #2: a school district refuses to hire a gay man to teach elementary school children because of negative stereotypes about gay men. That would be illegal. Example #3: an employer fires a gay, lesbian or bisexual employee for a reason that the employer tolerates when a straight employee does the same thing.  That would be illegal.
"Hostile work environment" or "harassment" is illegal when it has the purpose or effect of creating an intimidating, hostile or offensive work environment; has the purpose or effect of substantially interfering with the employee's work performance; or affect the employee's employment opportunities or compensation. Owners, supervisors, managers, other employees, and in some cases third parties may say or do things that create a hostile work environment such as:
Insulting someone or making derogatory comments about someone's sexual orientation.
Making fun of a person because they dress, look, or act in a way that does not conform to stereotypes about how men and women should dress, look, or act.
Name-calling like "f****t," "queer," "dyke" and "sissy".
Physically threatening or hitting someone based on sexual orientation.
"Quid pro quo" harassment is also illegal. This occurs when an employee must put up with the offensive conduct as a condition of getting or keeping a job. For example, if an employee's manager hits on her, asks her out, and touches her inappropriately, then says that she will lose her job if she does not comply, that is a form of harassment.
An illegal hostile work environment can take many forms. An experienced employment lawyer can help you determine if your rights are being violated.
Damages for Victims of Sexual Orientation Discrimination
Employers who discriminate against workers based on their sexual orientation may be liable for damages including lost pay, lost benefits, emotional distress, punitive damages (in some cases) and attorney's fees. If an employee wishes to file an employment discrimination lawsuit alleging a violation of Title VII of the Civil Rights Act, they must first file a Charge of Discrimination with an administrative agency. It is not necessary for a worker to file an administrative complaint before proceeding to court with a lawsuit alleging a violation of Vermont's anti-discrimination law.
An experienced employment lawyer will be able to help you decide if there are advantages to be gained by filing an administrative complaint. The Vermont Employee Rights Group can help you achieve justice if you have been subjected to sexual orientation discrimination or harassment. Call us at 833.365.2929 or fill out this online form for an initial consultation.
Get in Touch
1

Over 60 Years of Experience

2

No Fee Unless You Win

3

Awarded for Client Satisfaction
Fill out the contact form or call us at
833.365.2929
to schedule your consultation.